Mr ans Mrs, señores y señoras the first release of the Jeff Wiki is ready. It contains some sections that covers almost all the development stuffs:
Requirements
Installation
Structure
Core classes
Libraries
Modules
Default installed themes
This guide is written for development purposes. Contains the declaration and description of all Jeff classes, modules and libraries. After reading it a developer should be able to extend the framework at his like and to build new modules.
Requirements
Explains the system requirements
Installation
Explains how to install Jeff and get ready with it. jeff is a php framework but has also some CMS characteristics so that after installation it's possible to surf to a default index page and the default administrative area.
Structure
This is a tour in the process that led to the document page rendering. Starting from the entry point,index.php, and ending with the single method output and the general template rendering. Here the passages are explained, so that the developer may understand how the different core modules and features interacts to render the final document.
Core classes
All the core classes are explained and documented. Core classes are the ones which formed the framework structure and are used throughout the framework.
Libraries
All the php and javascript libraries are described in this section. Php libraries regards general functions and variable filters. The javascript libraries are used for UI tasks, ajax request and some other stuffs.
Modules
All the default Jeff modules are described: user, settings, language, menu, page and so on...
Default installed themes
Only two words about the default installed themes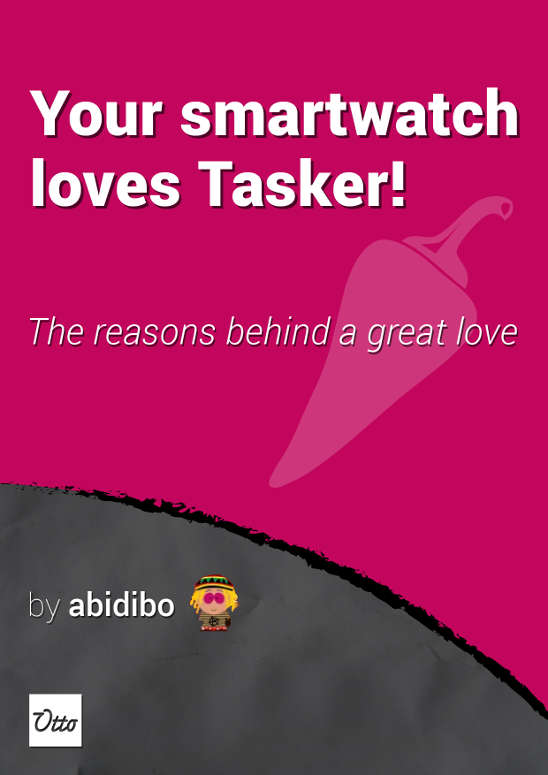 Your Smartwatch Loves Tasker!
Archive
2021
2020
2019
2018
2017
2016

Oct
Jun
May
Apr
Mar
Feb
Jan

2015

Nov
Oct
Aug
Apr
Mar
Feb
Jan

2014

Sep
Jul
May
Apr
Mar
Feb
Jan

2013

Nov
Oct
Sep
Aug
Jul
Jun
May
Apr
Mar
Feb
Jan

2012

Dec
Nov
Oct
Aug
Jul
Jun
May
Apr
Jan

2011

Dec
Nov
Oct
Sep
Aug
Jul
Jun
May