jeff-flatpages, html page module for jeff framework
jeff-flatpage is a jeff module that lets you store simple "flat" HTML content in a database and handles the management for you via jeff's admin interface. It is the right module to use for the creation of "About" or "Privacy Policy" type pages, which don't need a specific module and implementation.
So it's ready! The first jeff module for the management of HTML contents is available for the download in the otto github account, release v1.0.
Let's see the main features:
Management of html pages (date, title, subtitle abstract, text, images, videos, visualization privileges)
Visualization through customizable templates
Translations availables for english and italian
Error pages 404 (not found) and 403 (forbidden)
Possibility to restrict the access to contents to a set of chosen system groups.
Please for complete instructions about the module installation refer to the README file of the github repository.
Please comment here for general considerations, use the proper github area for bug reporting.
Enjoy it ;)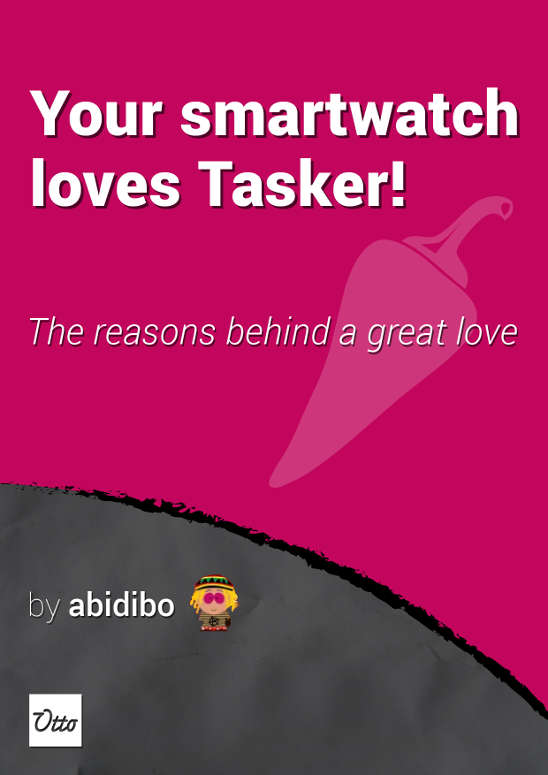 Your Smartwatch Loves Tasker!
Archive
2021
2020
2019
2018
2017
2016

Oct
Jun
May
Apr
Mar
Feb
Jan

2015

Nov
Oct
Aug
Apr
Mar
Feb
Jan

2014

Sep
Jul
May
Apr
Mar
Feb
Jan

2013

Nov
Oct
Sep
Aug
Jul
Jun
May
Apr
Mar
Feb
Jan

2012

Dec
Nov
Oct
Aug
Jul
Jun
May
Apr
Jan

2011

Dec
Nov
Oct
Sep
Aug
Jul
Jun
May