Today I'll introduce you AWR, my first python/GTK software which actually acts as an interface to mplayer in order to manage web radio streams.
AWR is a free, open source, python project, the code is hosted on github, feel free to use, fork, contribute and so on...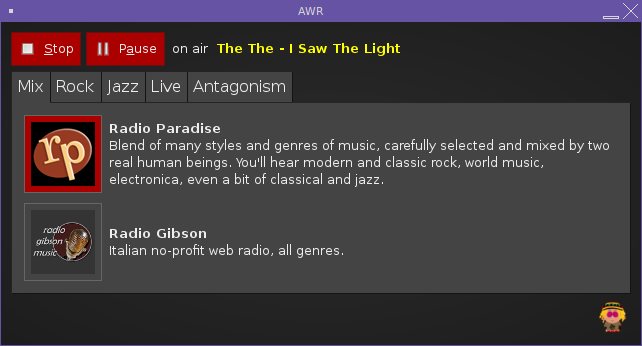 License
© 2013 Stefano Contini - MIT License (http://opensource.org/licenses/MIT).
Features
The web radios appearing in the interface inside genre-tabs are configurable through a simple json file, you can add ...