Hamster is a gnome time tracker application which aims to increase your productivity by monitoring the time spent on different projects and activities. It's quite simple, its usage is straightforward and I think this is it's greatest feature!
Hamster let's you export your data in html format, but the default template isn't very attractive, this is the reason I spent some time to create a new report template based on semantic UI.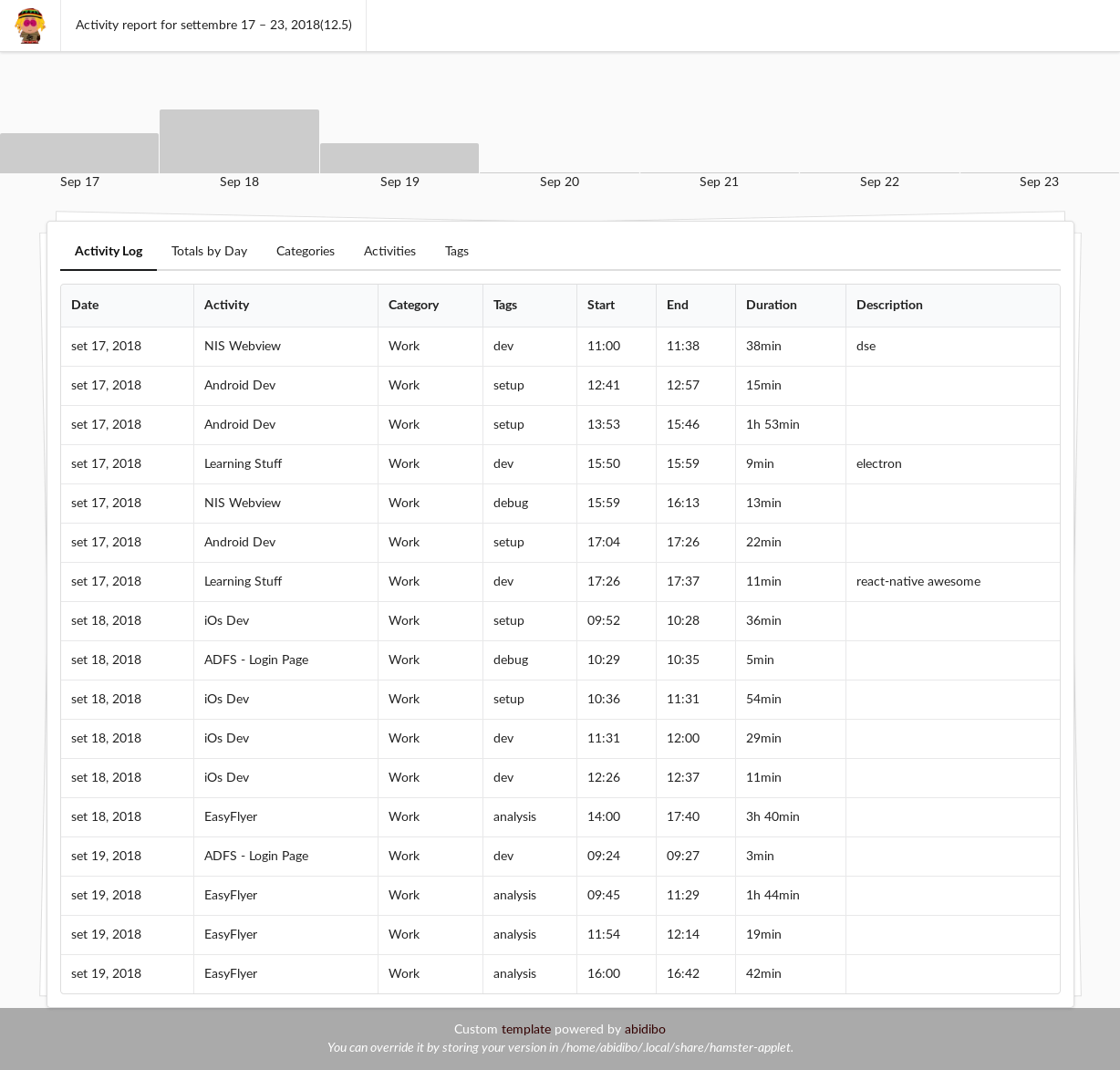 You can find it on my github account ...