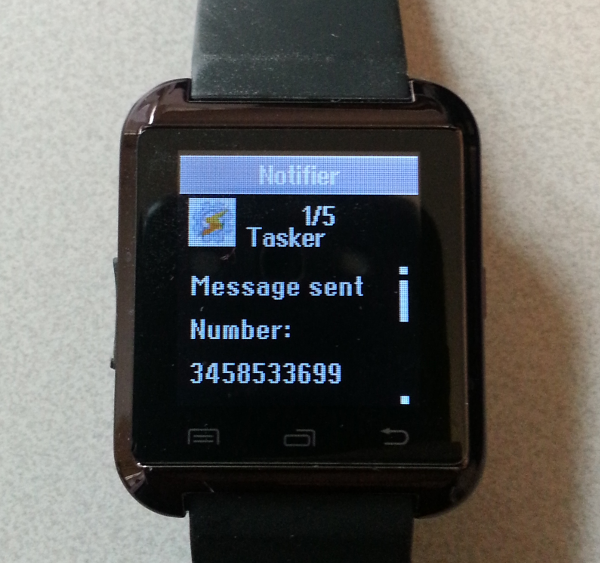 With this entry I should gain a mention from U8 boss, whoever he is.
It's a shame that the wrist dialer can transmit to the phone only ~ 40 numbers, otherwise all this stuff could be even more cool. But first things first...
Some one told you that your cheap and stupid smartwatch can't send text messages?
Well, he was wrong! At least a bit wrong. Actually you can send very short text messages from your wrist and here I'll tell ...